Affiliate Marketing Services
drive up your sales
and revenue
Affiliate marketing offers a unique way to promote your products and services based on third-party sites and platforms that your customers are most likely to visit. 
If you are considering new ways to promote your product catalog efficiently, WITHIN's digital marketing professionals can help. We will help you leverage the benefits of affiliate marketing, develop a high-efficiency affiliation strategy, and drive up your sales and revenue. We take affiliate marketing to the next level by providing a data-driven way to promote your product catalog to a network of high-quality publishers.
Connect to Audiences with Affiliate Marketing
Affiliate marketing promotes your brand's products and services on other websites, applications, and digital platforms through affiliate networks. Any comprehensive advertising campaign should leverage affiliate marketing since affiliates can reach out to new audiences and boost ROI for them and your brand.  
Finding the right affiliate network that provides the best combination of terms, promotional channels, and conditions for your products is essential. WITHIN can introduce you to new customers and improve brand awareness using a data-driven approach to boost your affiliate program's growth. With our affiliate programs, you gain revenue from every click and increase your customer base.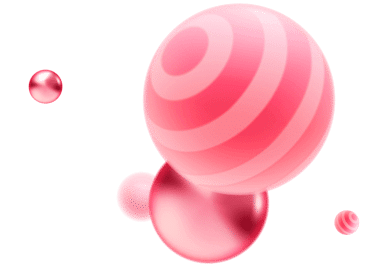 With our extensive industry expertise and proprietary Marketing Pulse Dashboard, we will audit your current affiliate program, including full reporting of your campaigns and an analysis of the entire customer journey. These insights let us recommend ways to improve and optimize your existing program to achieve maximum results. 
We take into account your products, services, and competition, as well as your business goals and budget. We also consider the needs of your existing affiliate partners to ensure they remain happy with their partnership with you.
Find and Onboard Affiliate Publishers
Partnering with an affiliate allows you to reach your target audience with high purchase intent. The digital marketing experts at WITHIN can help you expedite this stage of the affiliate marketing process and ensure you find the best partners. WITHIN's team has the resources to help you find the ideal affiliate network and outlets for your products and services to give you the most value for your investment. 
Through our relationships with leading affiliate platforms and networks like Rakuten and impact.com, we can conduct beta testing and put ad placements. We ensure the most knowledgeable and reputable affiliates are in charge of promoting your items or services. We can also negotiate with them for the best commission for their efforts to ensure they receive fair compensation. 
This approach ensures trust and credibility between your brand and potential customers. It also lets you access the audiences of existing content creators and affiliates to extend your market reach and boost sales.
Cross-Channel Integration
Every affiliate increases your brand's awareness and drives targeted traffic to your channels. Building relationships with the right affiliates can help you improve your customer base, boost sales, and maximize ROI.
At WITHIN, we integrate your affiliate program with your existing channels, like social, paid search, and email marketing, to improve sales and accelerate the growth of your business. With a cross-channel affiliate marketing strategy, you can attract more potential customers and keep them engaged throughout the customer journey. Your brand will remain top-of-mind more often, and your buyers will become loyal clients.
Marketing your products and services through affiliate marketing allows you to make your brand known to more audiences. It is an effective method for increasing brand awareness among targeted customers looking for your company's products. Affiliate marketing promotes products that are already relevant to the audience because they are available on websites, apps, and other channels that cater to their interests.
Performance-Based Reporting
Companies spent $8.2 billion on affiliate marketing programs in 2022 to reach new audiences and boost their sales. An effective performance marketing data management and analysis allows you to determine whether your affiliate marketing program is getting the best returns on your investment. If problems arise in your program, you have the metrics to resolve them.
At WITHIN, we use behavior-based marketing performance reporting to test your affiliate program's effectiveness and cross-channel marketing campaigns. 
Our Marketing Pulse Dashboard can also help you optimize your program and make better decisions about which partners are working best for your company. 
It offers real-time sales and commission reporting and detailed marketing performance analytics. You can see which campaigns are performing best, where your customers are coming from, and how many sales your affiliates generate daily.
Benefit From Affiliate Marketing With WITHIN
WITHIN has a solid range of tools and a team of experts to help find the best partners for your brand and reach new customers. We track your affiliate marketing program's success by providing behavior-based marketing performance data and reporting. 

Contact us today to learn more about how we can bring your affiliate program to the next level.
The WITHIN team has always been deeply embedded and integrated into our operations and actually concerned with the high-level health of our complex business. No agency can go as high-level and weed-deep at the same time, so we view WITHIN as being in a category of their own.
VP, Digital Commerce
Hugo Boss
WITHIN has been an incredible partner to work with in both creative proposals and helping drive results. Much of their work has set a standard of best practice in our business and they always go above and beyond in execution.
Senior Manager, Direct to Consumer eCommerce Marketing
Anheuser-Busch InBev
WITHIN has been a trusted business partner to Shake Shack, and their highly-trained and strategic resources will serve as a valuable asset to our in-house team.
Chief Marketing Officer
Shake Shack
Deciding to partner with WITHIN truly enabled us to take our growth to the next level. Their data-driven approach redefined our segmentation strategy across the paid digital media space, particularly helping bring incremental new customers to the brand. They approach our marketing with a business owner mindset that lets us know we're always in good hands.
VP of Ecommerce
Draper James
After undergoing an extensive RFP for a digital media agency that would operate as an extension of our internal team and help drive aggressive growth, we selected WITHIN and have been incredibly satisfied with our partnership together. Bringing thought leadership, deep platform level expertise, strong measurement rigor, clear testing roadmaps, a performance branding mindset and a high level of dedication to our account, WITHIN has been truly invaluable partners. We are excited to continue our relationship together, unlocking growth as one unified team and continuing to scale our business.
VP, Performance Media
Casper
The healthcare industry has changed a lot over the last year, and our customers' preferences have changed, too. As a result, we are evolving our approach to ensure relevancy and a strong customer experience. We value the WITHIN team's expertise and strategic vision, and we are excited to partner with them.
CHIEF MERCHANDISING & MARKETING OFFICER
RITE AID