Efficient Product Advertising with
Set yourself apart from the competition
The most successful brands and retailers on Amazon set themselves apart from the competition with a complete advertising strategy. Leveraging Amazon's DSP is a critical component of advertising on the platform.
At WITHIN, we have the knowledge and expertise to build the most effective Amazon content advertising strategy for your products through Amazon DSP.
Boost Results with WITHIN's Amazon DSP Management Services
The Amazon Demand-Side Platform (DSP) is the eCommerce giant's digital advertising platform that lets brands programmatically purchase ads at scale. Amazon DSP offers extensive audience targeting options to display your ads to viewers with the highest purchasing intent. 
The platform uses first-party (Amazon) and specific third-party data sources to offer advertisers tools available to no other DSP or advertising platform. The ads then reach new customers on its website and online spaces not owned or operated by the company. 
WITHIN builds and handles efficient Amazon content advertising campaigns on your behalf. Our team can help you promote your products on Amazon to a worldwide audience and reach potential new customers.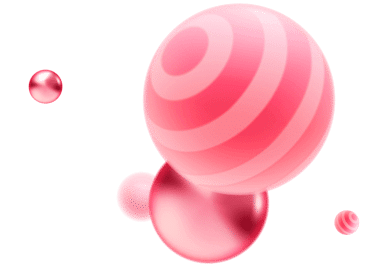 Manage Amazon DSP Advertising
An effective large-scale brand campaign entails bidding, setting prices, targeting audiences, and choosing ad placements. With our expertise in Amazon marketing services, WITHIN can assist you in optimizing your Amazon advertising platform to deliver meaningful results through highly targeted display advertising. 
We work with you to establish a customized Amazon display advertising plan to meet your goals. Our team will help you identify the most effective channels for audience outreach, the best placement opportunities for your ads, and optimization of your bids for maximum ROI.
Develop High-Quality Amazon DSP Ads
Ads served through Amazon DSP can engage customers through various ad formats, from display ads on desktop computers to video ads and mobile interstitials. Ads displayed through Amazon DSP can appear in many digital platforms and ad spaces, including:
Amazon webpages, such as the homepage, product details, or search results

Amazon apps, such as Amazon Launchpad, Amazon Music, or RxPass

Amazon devices, such as the Fire TV or the Kindle e-reader

Third-party websites owned by the company, such as AWS, IMDb, Twitch.tv or Audible
The creative team at WITHIN can create images, videos, and copy for your Amazon DSP ads that speak directly to your target audience. We distill your brand identity into actionable Amazon content that addresses the pain points, aspirations, and values of your customers. Whether you need a banner ad in the Amazon Marketplace or a product display advertisement on Amazon Prime, we'll create one to capture your audience's attention.
To reach your audiences better, we create retargeting campaigns and fine-tune them to achieve the best results. We help you take advantage of Amazon's high-precision audience targeting options effectively to promote your products and Amazon content to one of six segments:
In-Market targeting, which aims at shoppers of specific Amazon product categories, such as Gadget Geeks or Coffee Lovers.

Lifestyle targeting, capable of promoting products to shoppers at specific stages or moments of their lives, such as college students, new parents, or newlyweds.

Classic demographic targeting tools to separate your audience by age groups, gender, income, education, and other data.

Custom retargeting tools designed for viewers that previously visited your listing pages but still need to complete a purchase. These tools can help you run retargeting campaigns and acquire visitors who have visited your storefront but have not yet converted into customers.

Third-party advertiser audience targeting tools to promote your products using customer data from other sources.

Custom audience tools, which let you define your own audience categories and market to specific potential customers. WITHIN can help you build audience categories to help identify and market your products to a specialized audience.
Amazon DSP offers numerous advanced customer targeting features to improve the success of your advertising campaign. WITHIN has the experience and skills you need to use Amazon's high-precision audience targeting options effectively. Through our understanding of Amazon DSP's audience targeting tools and data analytics systems, we can help you tailor your advertising campaign to your business objectives. 
Continuous Actionable Data
You can use Amazon's DSP to compare retail data before, during, and after the execution of an ad campaign on the platform. This exclusive access to the ad platform's data enables you to better understand how customers discover, research, and buy your product.
As you refine and improve your products, listings, and catalog, WITHIN works to adapt your advertising strategy continuously, helping you boost sales worldwide. We monitor Amazon DSP campaign analytics to determine what strategies work and where we can improve. Our Amazon content optimization means we make the most of your advertising budget by investing in your most profitable ad campaigns and quickly resolving any issues.
Reach New Customers with WITHIN
Taking advantage of the advertising possibilities Amazon DSP offers is critical to ensure the growth of your business. Contact WITHIN today to learn more about our services and how we can use Amazon DSP to grow your brand.
The WITHIN team has always been deeply embedded and integrated into our operations and actually concerned with the high-level health of our complex business. No agency can go as high-level and weed-deep at the same time, so we view WITHIN as being in a category of their own.
VP, Digital Commerce
Hugo Boss
WITHIN has been an incredible partner to work with in both creative proposals and helping drive results. Much of their work has set a standard of best practice in our business and they always go above and beyond in execution.
Senior Manager, Direct to Consumer eCommerce Marketing
Anheuser-Busch InBev
WITHIN has been a trusted business partner to Shake Shack, and their highly-trained and strategic resources will serve as a valuable asset to our in-house team.
Chief Marketing Officer
Shake Shack
Deciding to partner with WITHIN truly enabled us to take our growth to the next level. Their data-driven approach redefined our segmentation strategy across the paid digital media space, particularly helping bring incremental new customers to the brand. They approach our marketing with a business owner mindset that lets us know we're always in good hands.
VP of Ecommerce
Draper James
After undergoing an extensive RFP for a digital media agency that would operate as an extension of our internal team and help drive aggressive growth, we selected WITHIN and have been incredibly satisfied with our partnership together. Bringing thought leadership, deep platform level expertise, strong measurement rigor, clear testing roadmaps, a performance branding mindset and a high level of dedication to our account, WITHIN has been truly invaluable partners. We are excited to continue our relationship together, unlocking growth as one unified team and continuing to scale our business.
VP, Performance Media
Casper
The healthcare industry has changed a lot over the last year, and our customers' preferences have changed, too. As a result, we are evolving our approach to ensure relevancy and a strong customer experience. We value the WITHIN team's expertise and strategic vision, and we are excited to partner with them.
CHIEF MERCHANDISING & MARKETING OFFICER
RITE AID