Amazon SEO and Content Optimization
Services Driven by Performance
Nearly 1 in 2 online searches
Although Amazon is primarily an eCommerce platform, nearly 1 in 2 online searches for specific items or products begin on Amazon instead of traditional search engines like Google. These statistics indicate that numerous customers use Amazon to research information about products, particularly when they have high purchasing intent.
Partner with WITHIN to benefit from our Amazon SEO and content optimization services and ensure customers worldwide see and choose your products.
Get Complete Amazon SEO and Content Optimization Solutions with WITHIN
Amazon has over 300 million active user accounts in addition to 190 selling partners worldwide, while Amazon itself sells more than 12 million different products. To stand out from the competition, you need to optimize your product listings to appeal to your target demographic. 
WITHIN's performance-driven Amazon content and search engine optimization (SEO) services are designed to help your products become the top choice for your customers, boosting sales and growing your brand.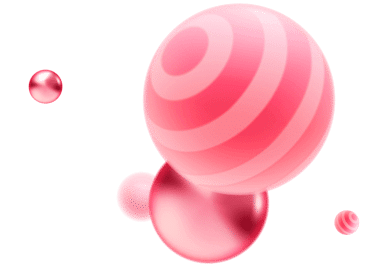 Amazon Content and Keyword Strategies
While keywords are critical in any SEO strategy, what works on other platforms and search engines may not necessarily work on Amazon. For instance, unlike Google, Amazon SEO does not include meta descriptions; all text content goes into the listing's title and body. 
Each product listing must contain the right type and quantity of short-tail and long-tail keywords to help Amazon's A9 algorithm more easily recognize your listings. 
However, each listing must also be easy to read and understood by humans. Keeping descriptions readable and informative is essential because it provides the context your customers need to make an informed purchase.
WITHIN's team has the resources and expertise to build an Amazon content marketing strategy that meets your objectives for your brand. We'll combine efficient keyword usage with informative product descriptions to ensure that a customer with high purchasing intent is likely to see and buy your items.
Our experienced Amazon marketing specialists can build Amazon content and product descriptions that are informative for your customers and rich in keywords to rank your products higher with the Amazon A9 algorithm.
Backend Search Term Optimizations
Backend keywords on Amazon are hidden search terms or phrases that are invisible to consumers. These keywords help increase your product visibility without risking keyword-stuffing your titles and descriptions, which can make them less readable and less likely to rank on the A9 algorithm. 
WITHIN's Amazon SEO services include optimizing backend search terms and meta tags to improve the visibility and ranking of your products. We'll provide a comprehensive list of backend search terms and provide expert assistance in optimizing keywords. Our focus is on identifying long-tail and targeted keywords to enhance the discoverability of your goods.
Product Categorization Services
Product Review Management
Customers on Amazon frequently leave reviews on the products that made an impression, and approximately 95% of shoppers consult other customers' reviews before making a purchase. Consequently, monitoring and managing your product reviews should be an integral aspect of your Amazon SEO strategy. 
Customers leaving detailed, informative reviews about their experience using a specific product are crucial sources of information for the seller and other customers. So, it is critical for sellers to address each review, whether positive or negative, accordingly. 
Fast responses help customers feel heard and understood, providing sellers with an opportunity to provide assistance and boost their customer service rating.
WITHIN's specialists have the expertise to monitor product reviews, encourage customers to leave positive reviews, analyze the content of negative reviews, and address negative feedback or reviews violating Amazon's guidelines. 
We will work with you to ensure your listings have the highest possible average review score and provide the insights you need to improve your products, enhance the customer experience, and strengthen your brand image.
While most Amazon customers search for products using the site's search bar, every product listing on Amazon is also assigned to specific categories and subcategories. 
Using the product categorization system is critical to your Amazon SEO strategy because it helps provide context to your Amazon product listings. Assigning the proper categories and subcategories to your items ensures your customers find the products they want, differentiating them from similar-looking items they might not. Proper product categorization also improves visibility and reduces the risk of returns or accidental purchases.
Because Amazon continuously updates and modifies the marketplace, WITHIN's Amazon SEO specialists will monitor changes to the platform's item category and subcategory system. We will ensure all your product listings are assigned to the best-performing and most relevant categories, helping them rank as high as possible.
Contact WITHIN to Optimize Your Product Rankings
WITHIN is the solution to take your Amazon product rankings to the next level. Our team of experienced Amazon SEO professionals is dedicated to providing comprehensive and effective optimization services to help increase the visibility and ranking of your products. With our proven strategies and techniques, we can help you improve your product's discoverability and attract more potential customers.
Don't let your products get lost in the sea of competition. Partner with WITHIN today and see the difference in your Amazon product rankings and sales. Contact us today to learn more.
The WITHIN team has always been deeply embedded and integrated into our operations and actually concerned with the high-level health of our complex business. No agency can go as high-level and weed-deep at the same time, so we view WITHIN as being in a category of their own.
VP, Digital Commerce
Hugo Boss
WITHIN has been an incredible partner to work with in both creative proposals and helping drive results. Much of their work has set a standard of best practice in our business and they always go above and beyond in execution.
Senior Manager, Direct to Consumer eCommerce Marketing
Anheuser-Busch InBev
WITHIN has been a trusted business partner to Shake Shack, and their highly-trained and strategic resources will serve as a valuable asset to our in-house team.
Chief Marketing Officer
Shake Shack
Deciding to partner with WITHIN truly enabled us to take our growth to the next level. Their data-driven approach redefined our segmentation strategy across the paid digital media space, particularly helping bring incremental new customers to the brand. They approach our marketing with a business owner mindset that lets us know we're always in good hands.
VP of Ecommerce
Draper James
After undergoing an extensive RFP for a digital media agency that would operate as an extension of our internal team and help drive aggressive growth, we selected WITHIN and have been incredibly satisfied with our partnership together. Bringing thought leadership, deep platform level expertise, strong measurement rigor, clear testing roadmaps, a performance branding mindset and a high level of dedication to our account, WITHIN has been truly invaluable partners. We are excited to continue our relationship together, unlocking growth as one unified team and continuing to scale our business.
VP, Performance Media
Casper
The healthcare industry has changed a lot over the last year, and our customers' preferences have changed, too. As a result, we are evolving our approach to ensure relevancy and a strong customer experience. We value the WITHIN team's expertise and strategic vision, and we are excited to partner with them.
CHIEF MERCHANDISING & MARKETING OFFICER
RITE AID