Boost Sales on Amazon with
Reach over 300 million active user
Whether you are a retailer or manage a brand, Amazon is an essential platform to promote your products, acquire more customers, and drive more sales. Building the right marketing strategy is an opportunity to reach over 300 million active user accounts in over 180 countries. 
WITHIN's team of Amazon marketing professionals can help you navigate the challenges of building a successful marketing campaign on the eCommerce giant's platform.
Grow Your Brand on Amazon
Approximately 75% of shoppers find new products and brands on Amazon. One of the best ways to ensure people find your product is to work with partners who can establish your brand on the eCommerce platform. 
WITHIN's team partners with you to learn your product specifications, understand your brand and objectives, and apply the knowledge and insights to improve your Amazon Marketing Marketplace performance.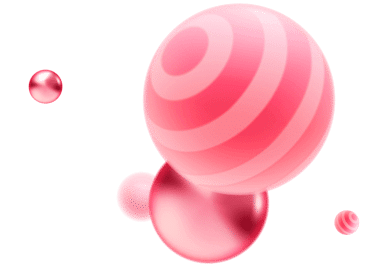 Amazon Listing Optimization Services
Creating effective listings and product descriptions is essential to distinguish your product from the over 1.9 million other small and medium-sized businesses on Amazon.
WITHIN's team can help you craft product descriptions and optimize your listings to fit Amazon's A+ Content quality standards, including high-quality image and video assets.
Our SEO experts conduct in-depth keyword research in your business and industry to identify the most high-performing keywords. Then, we integrate those keywords into your product listing titles and descriptions, ensuring they are relevant and descriptive for customers to discover your brand and product.
Product Catalog Management
Many Amazon users with purchase intent browse a seller's entire catalog to check their product offerings. 
A well-managed and organized Amazon storefront catalog is a powerful tool to improve sales and increase the likelihood of converting browsing visitors into paying customers. The system can also give the customer more information about products they might be interested in, in one place, improving their shopping experience.
WITHIN's team ensures your product catalog includes accurate images, descriptions, pricing, and stock status. We also monitor, analyze, and manage your product catalog so your inventory on your digital storefront remains up-to-date, detailed, and informative.
Competitor Monitoring and Analysis
Advertising Campaign Management
Efficiently reaching your customers on Amazon worldwide requires a carefully built ad campaign. At WITHIN, we can help you plan, launch, optimize, and manage your Amazon advertising campaigns according to your current sales objectives, whether you need to reach new customers or boost product sales. Our team will handle your ad accounts to increase your sales performance and enhance your brand image and your product listings' visibility to Amazon customers. 
We have the expertise to use Amazon's integrated Seller Central advertising tools, such as Amazon Ads, and improve the quality and reach of your Sponsored Products, Sponsored Display Ads, and Sponsored Brands campaigns. We can also manage your Vendor Central campaigns, such as Amazon Marketing Services' ad campaigns.
Regardless of the categories of products you sell, understanding your competitors' strengths and unique value propositions is critical to any Amazon marketing strategy. 
WITHIN's team has the experience and knowledge to monitor, analyze, and efficiently compare your product pages and listings with the competition. We use Amazon's Brand Analytics to glean information and insights and refine and optimize your listings to drive more sales and meet your business goals. 
We monitor competing prices for similar products and help you develop a competitive pricing strategy to help your brand stand out in Amazon Marketplaces. Our team audits your competitors' catalogs to identify their strengths and weaknesses and improve your catalog. Our recommendations may help improve critical details in your digital storefront, including the bullet points in the product listings and the number and quality of images.
Ongoing Campaign Testing and Reporting
WITHIN manages your Amazon ads and ensures they perform well by customizing messaging and content for different audiences. Throughout our campaign management, we test additional marketing messages and product descriptions to see which ones resonate with your audience. We then use the most successful content to help you reach your target customers.
We also provide ongoing reporting and tracking of your competitors' most successful product listings through Amazon searches of the most relevant short-tail and long-tail keywords. For example, if you sell sweaters, long-tail keywords such as "long-sleeve pullover sweater" will provide a more precise idea of who your competitors are than simply "pullover sweater" for a product type.

You may also consider other integrated marketing solutions, including email, text, social media campaigns, and retail marketing to help you connect with customers. Our Marketing Pulse Dashboard can help you gain deeper insights into the campaigns' performance and understand consumer trends to improve your product listings and boost your business.
Let WITHIN Boost Your Amazon Marketing Performance
Our team can help your brand grow on Amazon, manage your advertising campaigns, and optimize your product listings in an ever-changing marketplace. Contact us today to get started with our Amazon marketing and marketplace optimization services.

Highlight keywords in light green. Highlight other relevant identifiers in light yellow.
The WITHIN team has always been deeply embedded and integrated into our operations and actually concerned with the high-level health of our complex business. No agency can go as high-level and weed-deep at the same time, so we view WITHIN as being in a category of their own.
VP, Digital Commerce
Hugo Boss
WITHIN has been an incredible partner to work with in both creative proposals and helping drive results. Much of their work has set a standard of best practice in our business and they always go above and beyond in execution.
Senior Manager, Direct to Consumer eCommerce Marketing
Anheuser-Busch InBev
WITHIN has been a trusted business partner to Shake Shack, and their highly-trained and strategic resources will serve as a valuable asset to our in-house team.
Chief Marketing Officer
Shake Shack
Deciding to partner with WITHIN truly enabled us to take our growth to the next level. Their data-driven approach redefined our segmentation strategy across the paid digital media space, particularly helping bring incremental new customers to the brand. They approach our marketing with a business owner mindset that lets us know we're always in good hands.
VP of Ecommerce
Draper James
After undergoing an extensive RFP for a digital media agency that would operate as an extension of our internal team and help drive aggressive growth, we selected WITHIN and have been incredibly satisfied with our partnership together. Bringing thought leadership, deep platform level expertise, strong measurement rigor, clear testing roadmaps, a performance branding mindset and a high level of dedication to our account, WITHIN has been truly invaluable partners. We are excited to continue our relationship together, unlocking growth as one unified team and continuing to scale our business.
VP, Performance Media
Casper
The healthcare industry has changed a lot over the last year, and our customers' preferences have changed, too. As a result, we are evolving our approach to ensure relevancy and a strong customer experience. We value the WITHIN team's expertise and strategic vision, and we are excited to partner with them.
CHIEF MERCHANDISING & MARKETING OFFICER
RITE AID