build a personalized email marketing strategy
Email is an integral part of your customers' lives, with the number of global email users expected to reach a total of 4.6 billion by 2025. WITHIN can build a personalized email marketing strategy that increases open rates, engagement, and lead conversions.
Our marketing data software and knowledge of email campaigns allow us to segment and send targeted messages to customers so that you can reach them at the right time.
Why Email Marketing is Important
Email marketing can help you build stronger customer relationships and increase ROI by crafting valuable content for newsletters, promotions, event invitations, and product launches. You can also email customers who have bought from you and follow up with exclusive coupons, deals, and rebates with those who haven't made the purchase yet. 
These email marketing benefits allow your company to reach out to customers and raise brand awareness and develop a loyal customer base: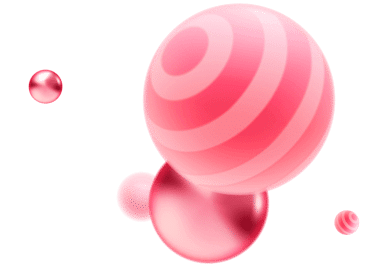 Growing Marketing Channel
98% of Millennials and Gen Xers continue to use emails, while 94% of Gen Z rely on them. Emails also remain a highly effective marketing tool. For instance, 38% of B2B and B2C marketers reported increased effectiveness in their email marketing campaigns in 2020. 
Customers are most likely to discover discounts and coupons from brand emails compared to podcast ads and sponsorships. For example, 7 in 10 Millennials use emails to shop online, as do 64% of Gen Xers and 60% of Gen Z. These customers value saving money and receiving quality content through emails from brands. Our email marketing services can help you drive more business and engagement with your campaigns by targeting your customers effectively.
Since emails reach a wider audience, there is a greater chance of people opening emails and engaging with your brand. Email users take approximately 172 minutes to check their personal emails, compared to reviewing work emails in 149 minutes daily in 2021. The experienced email marketers at WITHIN can help you reach your targeted audience. We also ensure we comply with the CAN-SPAM Act to allow subscribers to opt out of emails and protect their data.
Email marketing is one of the best ways to continue to reach out to customers and get results. Companies can expect up to $45 in ROI for every dollar spent on email marketing. WITHIN can help you optimize your email campaigns to ensure you meet your revenue and marketing goals to drive sales.
The average person spent 10 seconds reading a brand email in 2021, compared to 13.4 seconds in 2018. You can increase engagement through interactive content like videos.
Since 81% of video-viewing experiences capture people's attention, email marketing presents a creative opportunity to engage customers. Approximately 47% of businesses use videos in their emails to attract their customers' attention and imagination. 
Email Marketing Services for Better Customer Outreach
WITHIN's email marketing services can help you reach customers, foster loyalty, and generate revenue growth with our extensive email marketing experiences and media services:
Full-Service Email Marketing Segmentation and Campaigns
Targeted email marketing allows you to communicate and engage with your ideal customers. We use your current marketing data to segment your audiences according to their customer journeys and lifestyle to help us develop lifecycle marketing approaches that meet them where they are at and keep them as a returning customer. 
For instance, we can analyze the drop-off rates among people who still need to buy your products. This data helps us tailor your emails' messaging to remind them of their potential purchases and convert them into customers.
Personalized Email Content
We work with your company to ensure the email templates and content match your company's unique branding, voice, tone, and style choices. Customizing email content helps you further cater to specific audience segments' preferences and pain points. 
We can create compelling, personalized emails using storytelling and interactive content such as quizzes, GIFs, and short-form videos to generate leads and conversions. By personalizing your email campaigns, you can provide your customers with the information and offers they want from you.
Detailed Email Marketing Reports
To track the effectiveness of your email marketing campaigns, you can receive regular email marketing reports such as open and click-through rates, website traffic, leads, and conversions. We also use our Marketing Pulse Dashboard to provide deeper insight into how customers interact with your emails, website, and other marketing channels. 

WITHIN's marketing team tests every aspect of your email campaigns, including the subject lines and the time and day for sending them. We then develop data-driven retention marketing campaigns to target specific customers and encourage them to take action, such as returning to your site and making a purchase.
Let WITHIN Optimize Your Email Marketing
WITHIN provides in-depth research and continuous experimentation to deliver optimal email experiences to your target customers. Contact WITHIN today to get started with your email marketing campaign. We can help you learn how our email marketing services and other integrated media services can grow your business.
The WITHIN team has always been deeply embedded and integrated into our operations and actually concerned with the high-level health of our complex business. No agency can go as high-level and weed-deep at the same time, so we view WITHIN as being in a category of their own.
VP, Digital Commerce
Hugo Boss
WITHIN has been an incredible partner to work with in both creative proposals and helping drive results. Much of their work has set a standard of best practice in our business and they always go above and beyond in execution.
Senior Manager, Direct to Consumer eCommerce Marketing
Anheuser-Busch InBev
WITHIN has been a trusted business partner to Shake Shack, and their highly-trained and strategic resources will serve as a valuable asset to our in-house team.
Chief Marketing Officer
Shake Shack
Deciding to partner with WITHIN truly enabled us to take our growth to the next level. Their data-driven approach redefined our segmentation strategy across the paid digital media space, particularly helping bring incremental new customers to the brand. They approach our marketing with a business owner mindset that lets us know we're always in good hands.
VP of Ecommerce
Draper James
After undergoing an extensive RFP for a digital media agency that would operate as an extension of our internal team and help drive aggressive growth, we selected WITHIN and have been incredibly satisfied with our partnership together. Bringing thought leadership, deep platform level expertise, strong measurement rigor, clear testing roadmaps, a performance branding mindset and a high level of dedication to our account, WITHIN has been truly invaluable partners. We are excited to continue our relationship together, unlocking growth as one unified team and continuing to scale our business.
VP, Performance Media
Casper
The healthcare industry has changed a lot over the last year, and our customers' preferences have changed, too. As a result, we are evolving our approach to ensure relevancy and a strong customer experience. We value the WITHIN team's expertise and strategic vision, and we are excited to partner with them.
CHIEF MERCHANDISING & MARKETING OFFICER
RITE AID