UNLOCKING NEW AUDIENCES AND DRIVING RESULTS
Influencer marketing is a vital tool for unlocking new audiences and driving results for your company. Unlike traditional advertising, influencer marketing allows brands to connect with their customers on an emotional level – something that is often difficult to achieve through other channels. By partnering with relevant influencers, brands can deliver authentic content directly to an audience that trusts their recommendations. While influencer marketing is primarily used to increase awareness and reach, its benefits extend beyond this by helping to guide customers organically through the purchasing funnel.
At WITHIN, we take a multi-step approach to executing custom influencer campaigns. We start by building a strategic roadmap that is tailored to your unique goals and objectives. From there, we design and execute campaigns that are specifically tailored to your target audience. We also optimize the content across your brand's paid channels to ensure maximum visibility and engagement. As a full-service agency, we are able to seamlessly align your influencer strategy with your larger business objectives, helping you to achieve the best possible results for your brand.
GROW YOUR BRAND WITH THE POWER OF INFLUENCER MARKETING
Social media has become an integral part of our daily lives. On average, people now spend 147 minutes a day browsing popular platforms such as Meta, TikTok, and YouTube. As a result, consumers have grown to depend on these platforms as primary hub for discovering new products and services, often through influencer recommendations they trust. Brands, in turn, rely on influencer marketing to engage and connect with their target audiences. Today, the influencer marketing industry is valued at $16.4 billion and is continuing to grow, with more and more brands turning to influencers' promotions to reach their audience.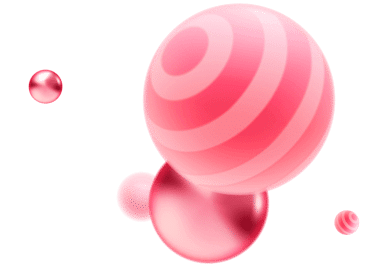 TAKE ADVANTAGE OF SOCIAL MEDIA'S GROWTH
In today's world, where four out of every ten social media users follow content creators or influencers, influencer marketing has become highly beneficial and desirable for many brands. In fact, influencer content outperforms brand-created content in 36% of cases when integrated with other channels. Moreover, 60% of marketers agree that influencer marketing offers a higher ROI than conventional advertising.
When it comes to making purchasing decisions, consumers tend to relate to other consumers, or influencers, more than they trust the brand itself. In fact, the more an influencer endorses a brand's product or service, the more likely customers are to recognize the brand. While it's not always possible to track direct sales from an influencer promotion, it is a reliable way to support your sales efforts by leveraging the trust and loyalty that influencers have built with their communities.
5 REASONS WHY YOU SHOULD USE WITHIN FOR INFLUENCER
Integration

with your team

Our team of experts understands your business and customers, and we work as an extension of your own team.

Time

savings

We handle all the "heavy lifting" – including contracts, invoicing, negotiations, and deadlines – with dedicated project management support.

Cost

savings

Through our long-standing relationships with talent managers and influencers, we offer transparent, best-in-class rates.

Improved

strategic decision-making

We align influencer campaigns with your strategic marketing goals and overall business objectives.

Measured

with real data

We use innovative technology to track and manage ROI, providing real-time insights into campaign and influencer effectiveness.
HOW TO CREATE A SUCCESSFUL INFLUENCER CAMPAIGN
At WITHIN, we're experts in the influencer space, offering you direct access to cutting-edge technology, the latest market trends, and long-standing relationships with top talent agencies. We use this expertise to ensure that each campaign is tailored to your brand's unique needs and achieves its desired KPIs.
When it comes to executing an influencer campaign, the most important step is to develop clear goals that align with your marketing strategy and work towards meeting your company's business objectives. To ensure success, your metrics should also align with your broader marketing strategy.
Once your target audience is identified, we'll find influencers whose audiences align with your customer personas, ensuring that the right people are being reached with the right message.
IDENTIFY THE RIGHT INFLUENCERS TO WORK WITH
Investing in the right influencer for your brand starts with knowing where to find them. At WITHIN, we help you find influencers who not only align with your brand's values and messaging, but also excel at driving engagement and motivating their followers to take action.
Influencer messaging should always come across as authentic and conversational. In order to effectively promote a brand, the influencer must have a deep understanding of the brand's values and talking points. Influencers prefer to deliver brand messaging in their own tone of voice, allowing their audience to easily relate to them. With a clear direction and a comprehensive understanding of the brand, influencers can effectively communicate a message that resonates with their followers. At WITHIN, we create custom briefs for each influencer that includes the brand's voice, values, and specific messaging to ensure a cohesive and effective campaign.
TRACK AND MEASURE SUCCESS
We evaluate the success of a campaign by measuring its impact on the business objectives and KPIs that were established. This typically involves tracking metrics such as impressions, reach, brand sentiment, and brand lift.
OPTIMIZE HIGH-QUALITY CONTENT
When we secure influencers for a campaign, we also secure the rights to their digital content. This allows us to review the top-performing content once the campaign goes live and leverage it across our paid channels. Our aim is twofold: to maximize the return on your investment in influencers and to ensure brand messaging alignment across all marketing channels for optimal performance.
LEVERAGE THE POWER OF INFLUENCER MARKETING WITH WITHIN
Contact us today to learn how our customized influencer marketing services can help you realize your sales objectives.
The WITHIN team has always been deeply embedded and integrated into our operations and actually concerned with the high-level health of our complex business. No agency can go as high-level and weed-deep at the same time, so we view WITHIN as being in a category of their own.
VP, Digital Commerce
Hugo Boss
WITHIN has been an incredible partner to work with in both creative proposals and helping drive results. Much of their work has set a standard of best practice in our business and they always go above and beyond in execution.
Senior Manager, Direct to Consumer eCommerce Marketing
Anheuser-Busch InBev
WITHIN has been a trusted business partner to Shake Shack, and their highly-trained and strategic resources will serve as a valuable asset to our in-house team.
Chief Marketing Officer
Shake Shack
Deciding to partner with WITHIN truly enabled us to take our growth to the next level. Their data-driven approach redefined our segmentation strategy across the paid digital media space, particularly helping bring incremental new customers to the brand. They approach our marketing with a business owner mindset that lets us know we're always in good hands.
VP of Ecommerce
Draper James
After undergoing an extensive RFP for a digital media agency that would operate as an extension of our internal team and help drive aggressive growth, we selected WITHIN and have been incredibly satisfied with our partnership together. Bringing thought leadership, deep platform level expertise, strong measurement rigor, clear testing roadmaps, a performance branding mindset and a high level of dedication to our account, WITHIN has been truly invaluable partners. We are excited to continue our relationship together, unlocking growth as one unified team and continuing to scale our business.
VP, Performance Media
Casper
The healthcare industry has changed a lot over the last year, and our customers' preferences have changed, too. As a result, we are evolving our approach to ensure relevancy and a strong customer experience. We value the WITHIN team's expertise and strategic vision, and we are excited to partner with them.
CHIEF MERCHANDISING & MARKETING OFFICER
RITE AID