over 175.7 million monthly visitors
Getting your products in front of over 175.7 million monthly visitors on Target Marketplace is one of the best ways to increase revenue growth for your business. Target Marketplace can grow your sales and promote your products by getting them in front of millions of online shoppers. Becoming a Target Plus Marketplace seller comes with the advantage of associating your brand with the 7th largest retailer in the United States, including access to the company's loyal customer base. 
WITHIN offers Target marketplace marketing services to help you get started on the platform. We can assist you in optimizing your products for Target Plus and get them in front of a wider audience.
Build Your Brand's Reputation on Target Plus With WITHIN
Target Marketplace launched in 2019 and has grown to include 450 third-party sellers by February 2022. These sellers offer over 250,000 third-party products, adding extensive offerings to Target's existing product lineup.
Unlike popular online marketplace platforms like Amazon and Walmart, Target Plus is an invitation-only marketplace, which means Target must approach brands or companies first. Target Plus has chosen this invitation-only strategy to offer more third-party items to customers without compromising the quality of all Target products. 
This exclusive access means that receiving an invite and becoming a Target Plus Marketplace seller carries a high chance of being one of a small number of retailers, if not the only retailer, to offer products in a specific category, potentially securing high sales.
If you obtain an invitation to sell on the Target Marketplace, partnering with WITHIN ensures you have access to a team of experienced digital marketplace specialists. Our experts can help you build a successful online Target marketplace presence and gain acceptance as a retailer partner.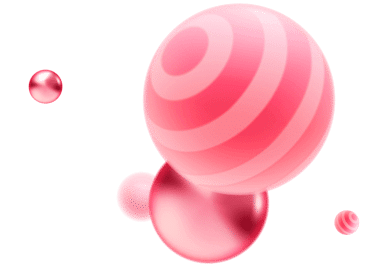 Optimize Your Target Plus Listings
WITHIN optimizes your Target Plus listings and ensures you get the most out of your storefront. We leverage your customer data to identify your target audience segments and create image assets to showcase your products and reflect your unique branding while resonating with your customers.
We generate product descriptions by performing keyword research and product search volume analysis. Our team will create a data-driven SEO strategy to ensure your product descriptions include all the features and benefits for customers to purchase your products.
Develop Best Practices for Ongoing Target Marketplace Management
WITHIN can help ensure your Target listings produce profitable results for your company through regular campaign management. We audit Target product listings and provide recommendations for selling more effectively on the site. 
For instance, we can identify opportunities for improving your products' performance by removing duplicate products and using relevant keywords to boost their appearance on Target's search result pages.
We also provide guidance and strategies to improve your fulfillment capabilities according to Target's dropshipping requirements. Our team ensures you follow their shipping best practices, including shipping volumes, branded pack slips, and shipping methods, to help better manage your company's Target Marketplace presence.
Marketing Pulse Dashboard Setup and In-Depth Reporting
Access Data-Driven Target Marketplace Marketing and Creative Solutions
WITHIN's team has the resources to help you develop and optimize your marketing strategies, boost your revenue, and increase your brand's profile. We offer integrated marketing services on paid channels like display SMS, SEO, and email marketing to develop an online presence that fits your brand and sector. 
Our strong connections with influencers and affiliate networks can help you establish relationships with your target customers to help you stay visible and grow your business on Target Marketplace.
Through our data-driven strategies, we offer personalized images, videos, and creatives to maximize your ad budget for your digital and social media channels. We create memorable experiences from concept development, shooting, and editing to delivery. 
For example, our team can develop short-form videos to drive customers to your Target Marketplace listings. You can trust WITHIN to create the unique assets you need to showcase your unique offerings and brand messaging.
WITHIN maintains an eye on industry developments to ensure our strategies generate profits. Thanks to our research and data-driven approach, taking advantage of our Target Marketplace Marketing services is easy. 
Our in-depth dashboard and reporting services keep your product listings up-to-date based on customers' behavior changes. These services include: 
Setup & management of the

Marketing Pulse Dashboard

, allowing you to track all key metrics associated with Target Plus product listings
Regular reporting of performance metrics, including key performance indicators (KPIs) such as CTRs, traffic and conversions
Analysis of historical data and identification of trends in consumer behavior
Maximize Your ROI on Target Marketplace with WITHIN
When you receive an invitation to Target's online marketplace, an experienced agency like WITHIN can help you establish your brand's reputation on the platform with optimization and reporting. We can also help you grow your audience by developing a unique digital marketing strategy that includes creative conception and integrated media campaigns.
Contact our team to learn more about our Target Plus Marketplace marketing services.
The WITHIN team has always been deeply embedded and integrated into our operations and actually concerned with the high-level health of our complex business. No agency can go as high-level and weed-deep at the same time, so we view WITHIN as being in a category of their own.
VP, Digital Commerce
Hugo Boss
WITHIN has been an incredible partner to work with in both creative proposals and helping drive results. Much of their work has set a standard of best practice in our business and they always go above and beyond in execution.
Senior Manager, Direct to Consumer eCommerce Marketing
Anheuser-Busch InBev
WITHIN has been a trusted business partner to Shake Shack, and their highly-trained and strategic resources will serve as a valuable asset to our in-house team.
Chief Marketing Officer
Shake Shack
Deciding to partner with WITHIN truly enabled us to take our growth to the next level. Their data-driven approach redefined our segmentation strategy across the paid digital media space, particularly helping bring incremental new customers to the brand. They approach our marketing with a business owner mindset that lets us know we're always in good hands.
VP of Ecommerce
Draper James
After undergoing an extensive RFP for a digital media agency that would operate as an extension of our internal team and help drive aggressive growth, we selected WITHIN and have been incredibly satisfied with our partnership together. Bringing thought leadership, deep platform level expertise, strong measurement rigor, clear testing roadmaps, a performance branding mindset and a high level of dedication to our account, WITHIN has been truly invaluable partners. We are excited to continue our relationship together, unlocking growth as one unified team and continuing to scale our business.
VP, Performance Media
Casper
The healthcare industry has changed a lot over the last year, and our customers' preferences have changed, too. As a result, we are evolving our approach to ensure relevancy and a strong customer experience. We value the WITHIN team's expertise and strategic vision, and we are excited to partner with them.
CHIEF MERCHANDISING & MARKETING OFFICER
RITE AID