over 100 million unique monthly visitors
With over 100 million unique monthly visitors, Walmart Marketplace is one of the fastest-growing online eCommerce platforms. Brands and retailers looking for additional channels to promote their products and offerings can benefit from an active, well-configured storefront on Walmart's digital platform.
WITHIN's team of digital marketing experts has the resources to help you build, set up, and manage your Walmart Marketplace storefront.
Boost Your Walmart Marketplace Performance With WITHIN
Promoting your products on Walmart Marketplace requires understanding the platform and its functions and rules. At WITHIN, our team of digital marketing experts has the skills and experience to help your brand establish itself on Walmart's digital platform to create more sales and boost your revenue. 
We offer complete solutions, including opening and configuring an account, launching your catalog on Walmart, and gaining access to Walmart's advertising platform.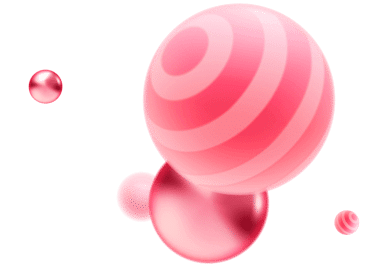 As of May 2022, Walmart Marketplace now welcomes over 150,000 sellers. In August 2022, Company CFO John David Rainey reported Walmart's eCommerce sector experienced a growth of 18% within two years. 
To become part of this exponential growth, WITHIN can help you fill out your application and complete the registration process, ensuring you can start selling as soon as possible. Walmart has strict requirements for potential sellers, including relationships with reputable, customer-focused brands, current product inventory, competitive pricing, and reliable fulfillment. 
After receiving confirmation of your application acceptance and ensuring all setup details are correct, our team can help you launch your product catalog on Walmart's platform.
Launch Your Product Catalog
Walmart Marketplace offers sellers two options to launch their product catalog: 
Setup by Match:

This choice is ideal for companies and retailers offering products already available on the platform. 

Full Item Spec:

You may choose this option if you wish to build 100% custom product listings. 
In both cases, Walmart's Seller Guide recommends new sellers create about 100 unique item listings (SKUs). WITHIN will help you understand which seller option is ideal for your line business. We also help you build product listings with the data and information to meet Walmart's recommendations.
Walmart Connect Audience Targeting Tools
The reduced amount of competition in Walmart Marketplace means you have an opportunity for better brand discoverability and building a loyal customer base. Promoting your offerings in the Marketplace can enhance your brand's value, associating your products with Walmart's name and increasing sales and conversion rates. 
Joining Walmart Marketplace is an opportunity to use the retail giant's advertising hub and Demand-Side Platform (DSP), Walmart Connect. This DSP functions similarly to competing equivalents, such as Amazon DSP, allowing you to display ads of your Walmart Marketplace product listings on Walmart-owned and third-party ad spaces. 
WITHIN's marketing experts can navigate Walmart Connect and help you launch and manage advertising campaigns for your storefront, boosting sales and brand awareness. Walmart Connect offers unique audience-targeting tools, such as the Brand-Affinity Targeting system. This unique approach to audience targeting allows you to target potential customers based on their affinity and loyalty to specific brands.
Walmart Marketplace sees millions of unique monthly visitors and has less competition than other eCommerce platforms like Amazon. For instance, in May 2022, Amazon had over 1.9 million active sellers, whereas Walmart Marketplace had just over 151,000 or less than 8% of Amazon's sellers.
Continuous Analysis and Monitoring of Your Walmart Marketplace Products
WITHIN provides you with continuous research and monitoring to maximize your brand presence and visibility on Walmart Marketplace, ensuring you meet your business objectives and obtain maximum ROI. These services include: 
Keyword optimization:

We optimize the keywords associated with each product listing to appear on Walmart's search results pages when users perform relevant searches. 

Competitive market analysis:

We help you understand how well your products perform against the competition at national and local levels. Our team investigates all relevant products in each category to determine where you stand compared to the competition based on price, features, and quality.

Inventory Management:

We manage your inventory levels to reflect accurate numbers and ensure that products are in stock. 
Implement Integrated Media Solutions
WITHIN's extensive digital marketing experience and knowledge can help you create the best online campaigns to suit your unique business offering in Walmart Marketplace. 
We use our integrated media solutions to increase visibility and credibility for your business through paid search, SMS, and social media campaigns. We can also provide you with personalized content to engage your audience and convert them into lifelong customers.
Get Started on Walmart Marketplace with WITHIN
Selling on Walmart Marketplace can increase your revenue and associate your products with one of the biggest household names in the country. You can work with WITHIN to help you make the most out of your partnership with the retail giant and sell your products to your customers. 
Contact WITHIN today to grow your business and begin promoting your products and services on Walmart Marketplace.
The WITHIN team has always been deeply embedded and integrated into our operations and actually concerned with the high-level health of our complex business. No agency can go as high-level and weed-deep at the same time, so we view WITHIN as being in a category of their own.
VP, Digital Commerce
Hugo Boss
WITHIN has been an incredible partner to work with in both creative proposals and helping drive results. Much of their work has set a standard of best practice in our business and they always go above and beyond in execution.
Senior Manager, Direct to Consumer eCommerce Marketing
Anheuser-Busch InBev
WITHIN has been a trusted business partner to Shake Shack, and their highly-trained and strategic resources will serve as a valuable asset to our in-house team.
Chief Marketing Officer
Shake Shack
Deciding to partner with WITHIN truly enabled us to take our growth to the next level. Their data-driven approach redefined our segmentation strategy across the paid digital media space, particularly helping bring incremental new customers to the brand. They approach our marketing with a business owner mindset that lets us know we're always in good hands.
VP of Ecommerce
Draper James
After undergoing an extensive RFP for a digital media agency that would operate as an extension of our internal team and help drive aggressive growth, we selected WITHIN and have been incredibly satisfied with our partnership together. Bringing thought leadership, deep platform level expertise, strong measurement rigor, clear testing roadmaps, a performance branding mindset and a high level of dedication to our account, WITHIN has been truly invaluable partners. We are excited to continue our relationship together, unlocking growth as one unified team and continuing to scale our business.
VP, Performance Media
Casper
The healthcare industry has changed a lot over the last year, and our customers' preferences have changed, too. As a result, we are evolving our approach to ensure relevancy and a strong customer experience. We value the WITHIN team's expertise and strategic vision, and we are excited to partner with them.
CHIEF MERCHANDISING & MARKETING OFFICER
RITE AID